Welcome to the International Aid Trust Advent Reflection for 2021.
In all the busyness as we approach Christmas, we hope you'll join us is taking time out to reflect on the first Christmas.
There's also a Bethlehem scene to create and areas of our work around the world to pray for.
Some days there is a Bible verse to help us think about the journeys taken to Bethlehem that first Christmas.
Some days there are areas of our ministry to give thanks and pray for.
We hope and pray that it will help you take some time out from the busyness to reflect on the real meaning of Christmas.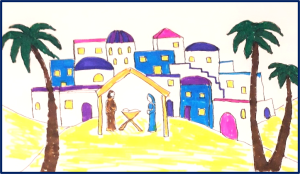 Click here to download the activity pack as shown below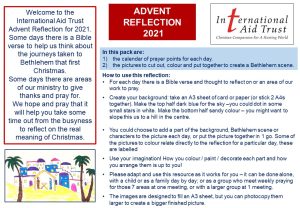 Page 1