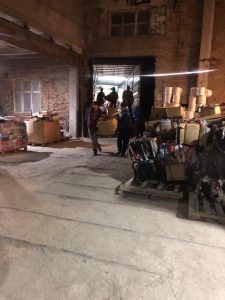 We are very thankful to God that the truck pictured below has now been unloaded in Moldova! It left us on Wed 4th November and was unloaded yesterday.
All the warm clothes, bedding, furniture, toiletries, kitchen utensils, musical instruments, and shoebox gifts will be a great blessing to very poor rural communities.
Pastor Victor sends a big thank you to everyone who has given items, prayed and helped with loading!