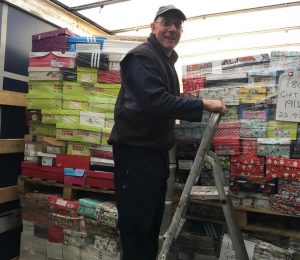 Whilst we are under the latest restrictions in to England, we are unable to accept any donated items until after the lockdown period.
If you have already filled shoeboxes please can you keep hold of them for the time being? We will share on our website and social media when we are able to accept shoeboxes and other items, and the procedure for dropping them off safely. As you we distribute shoeboxes all year round, so if for any reason your boxes are unable to get to us before Christmas, they will be very gratefully received in the New Year.
Thank you very much for your support.